Adan Salazar
Infowars.com
November 11, 2013
An Atlanta couple is still reeling from a tragic accident that took place this weekend involving an Atlanta police officer and their two-year-old dog Jane.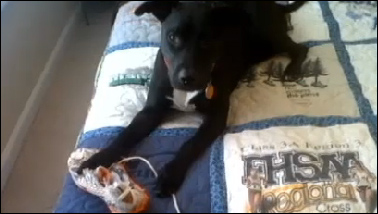 Labrador pit bull mix Jane.
Kelly Rodriguez says she didn't expect cops to show up to her home when someone dialed 911 by accident, but police still dropped by "just in case."
"The cops called because I accidentally dialed 911, but I told them everything was ok," Rodriguez described to My Fox Atlanta.
Atlanta Police Shoot Family Dog on False Alarm Call